e-Learning
Craven Smart Start has begun a collaboration with North Carolina Partnership for Children (NCPC) to provide online learning tools, classes, and education series to our local childcare providers and individuals associated with early care and education. This new Learning Management System is called "fabrikONE". Read the synopsis below about it, and click on the fabrikONE logo below to be directed to the fabrikONE registration page.  From there you sign up to start taking classes!
FabrikONE is a new initiative, and Craven Smart Start is beginning the process of building new classes. There are variety of classes currently available through fabrikONE, and more are being added regularly. The majority of classes available are free!  However, there are 3 classes that do cost. You will be able to make payments through the fabrikOne learning management system.
Craven Smart Start has developed one of our own in-house e-learning classes!
If there are classes that you would like to see, please give us a call! We welcome your feedback!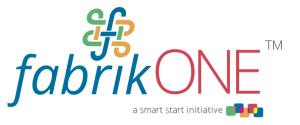 fabrikONE™ is an online space where you can continually grow the knowledge and skills needed for your role in nurturing young children's healthy development. fabrikONE™ provides opportunities to engage in professional development, leverage knowledge from independent sources, share and solve problems, seek advice and consultation, and locate and engage other partners and service providers across the nation.
You'll find a wealth of resources, including:
Engaging e-learning modules, tipsheets, toolkits, and more
fabrikONE™ is designed for individuals and organizations whose work focuses on children's healthy development, including…
Early childhood professionals across the national who want to learn through high-quality e-learning courseware, as well as from each other
Professional development organizations looking for a cost-effective means to deliver engaging e-learning content to the early childhood professionals with whom they work
Early childhood content authoring organizations seeking a unique place in which they disseminate content to a national audience of professionals
A virtual space to connect, engage, and share learning around topics relevant to your role
fabrikONE™ offers a unique early childhood e-learning library of searchable curriculum and resources from a variety of respected national sources.  Find modules or resources relevant to your role or engage in a community of practice surrounding your interest area.
Smart Start is dedicated to the advancement a high quality, comprehensive, accountable early childhood system that benefits each child beginning with a healthy birth. We introduce fabrikONE™ as a part of our ongoing investment to develop early education, literacy, health, and family support resources, tailored to meet the specific needs of each community.